AirBnB Business
Student Campaign, Experiential, Social, Video
AirBnB visited the VCU Brandcenter and asked for help creating awareness for their business rentals. The rentals are full of local charm and homely amenities — things you wouldn't expect to find while staying in a hotel room for work.
We decided to create awareness by creating an antagonist, middle management-types who feel threatened by the excitement of AirBnB.
Then we created a mock protest for our characters to be heard, and gave them a social media presence.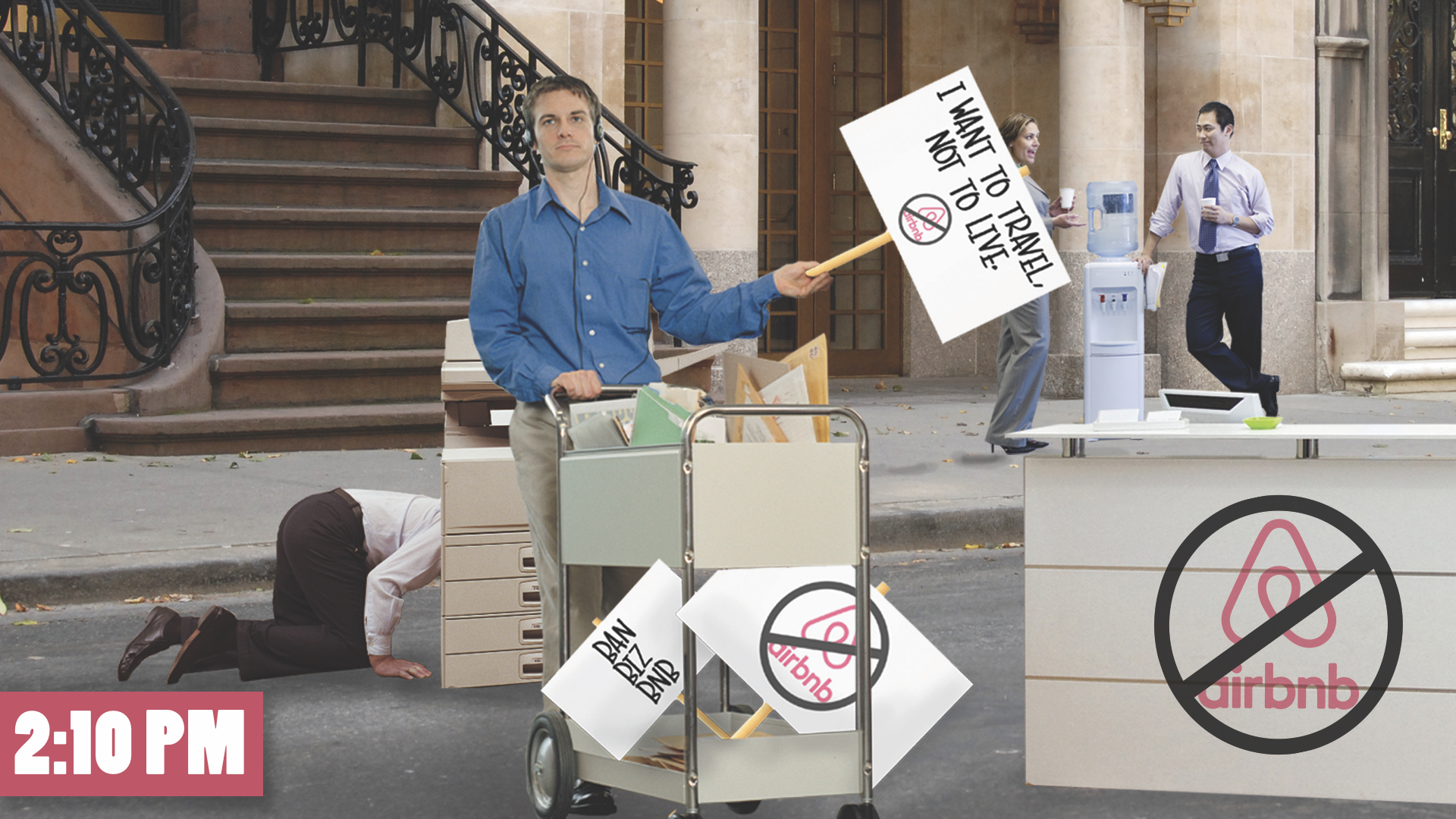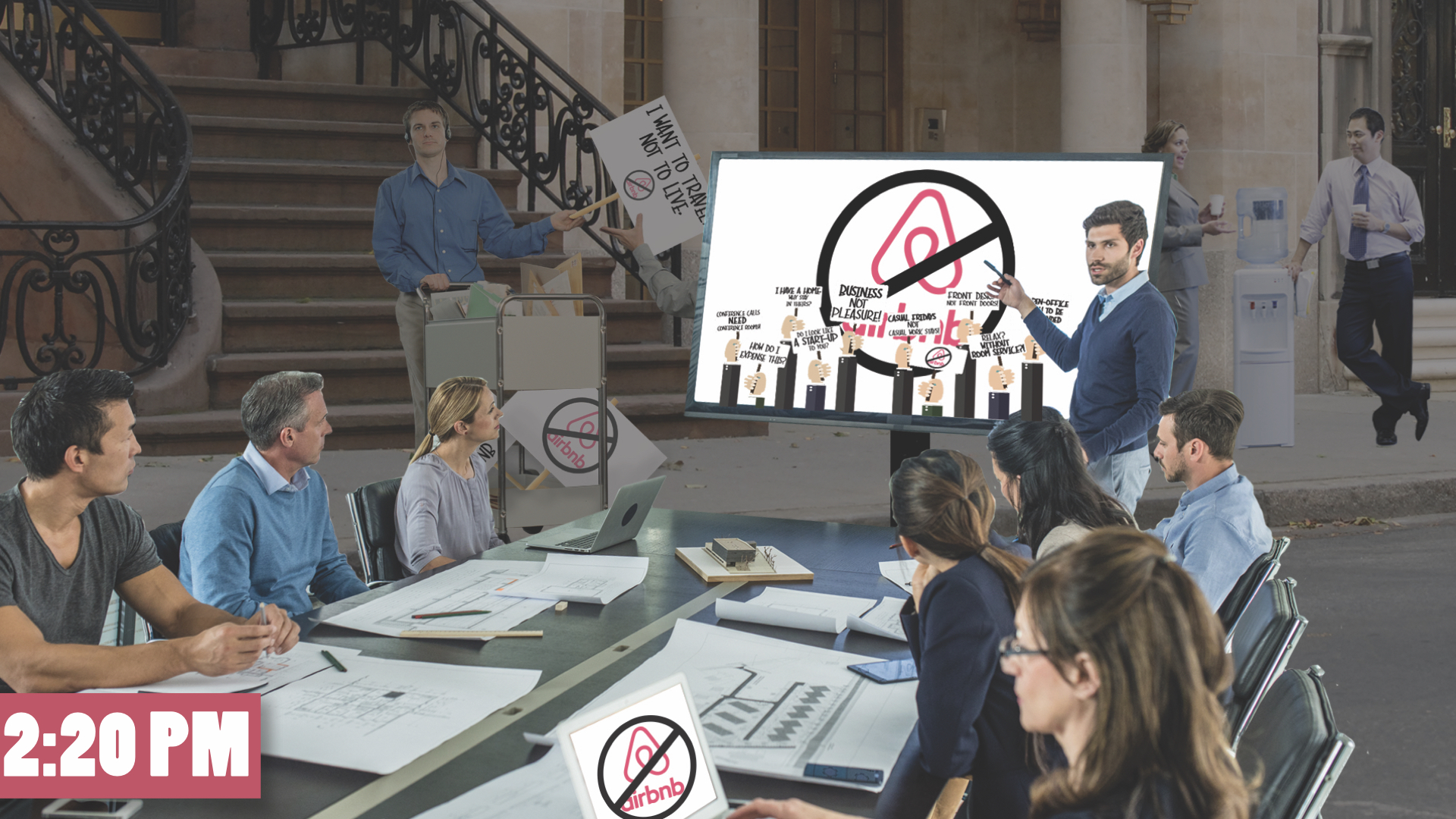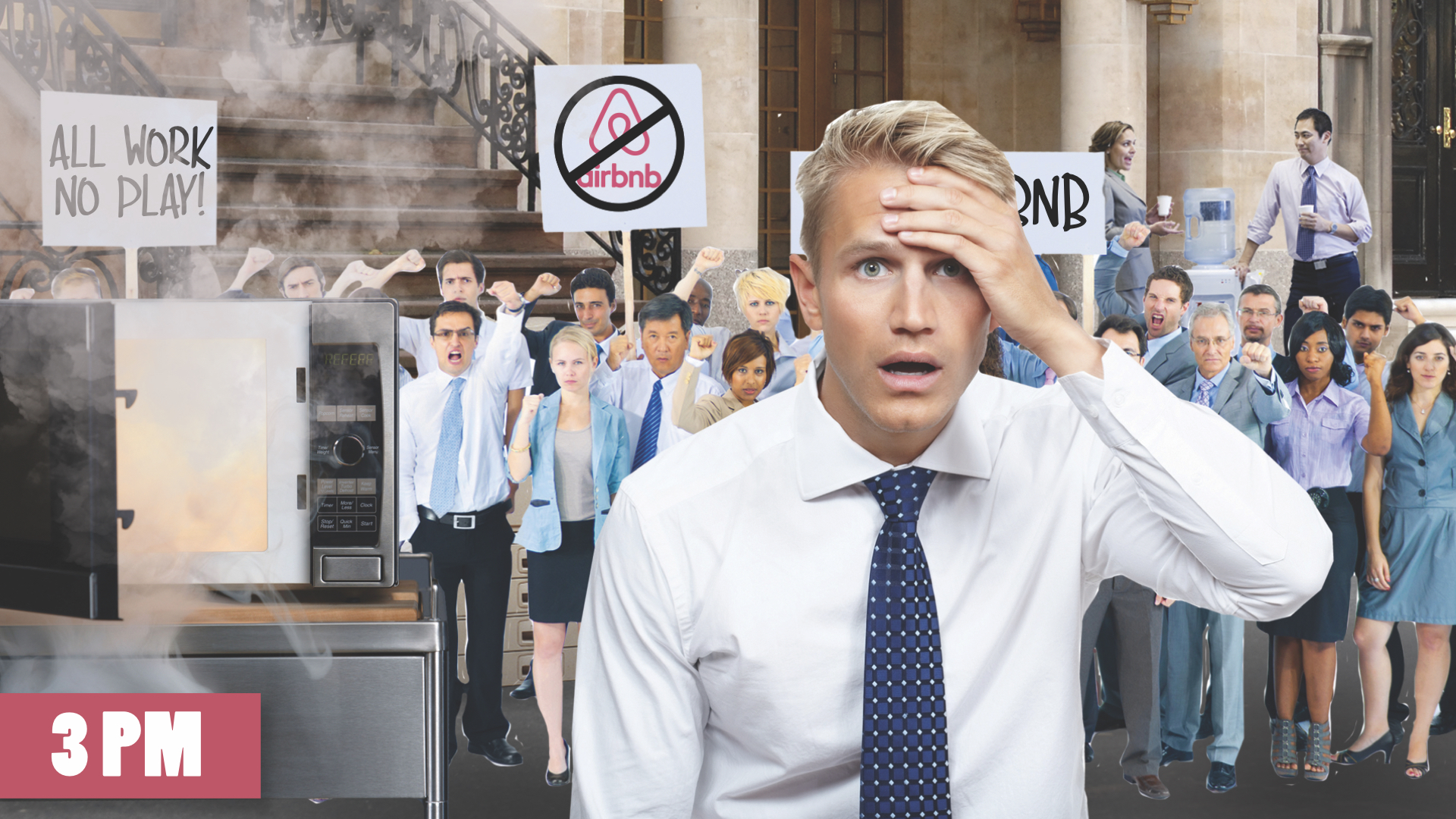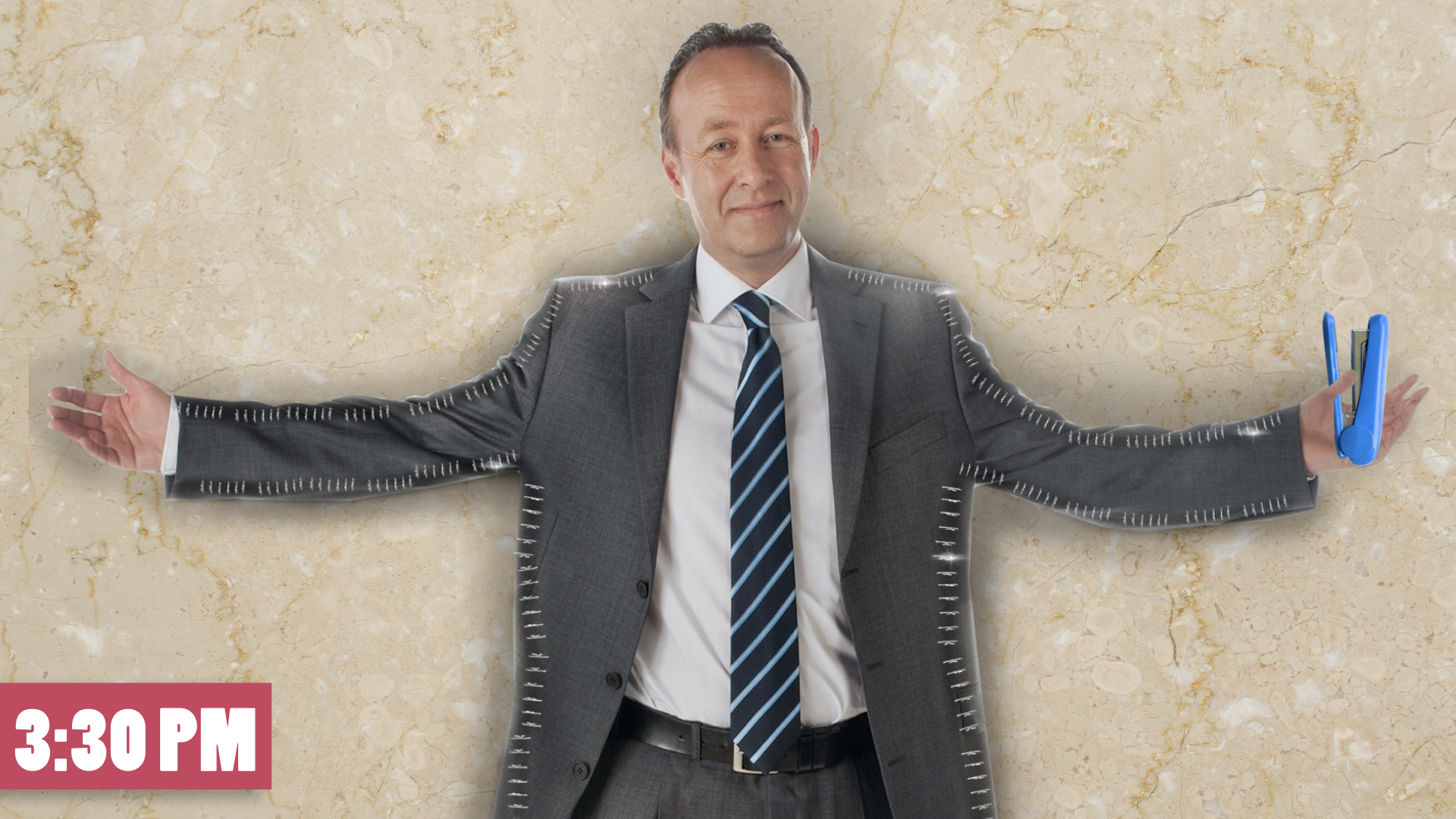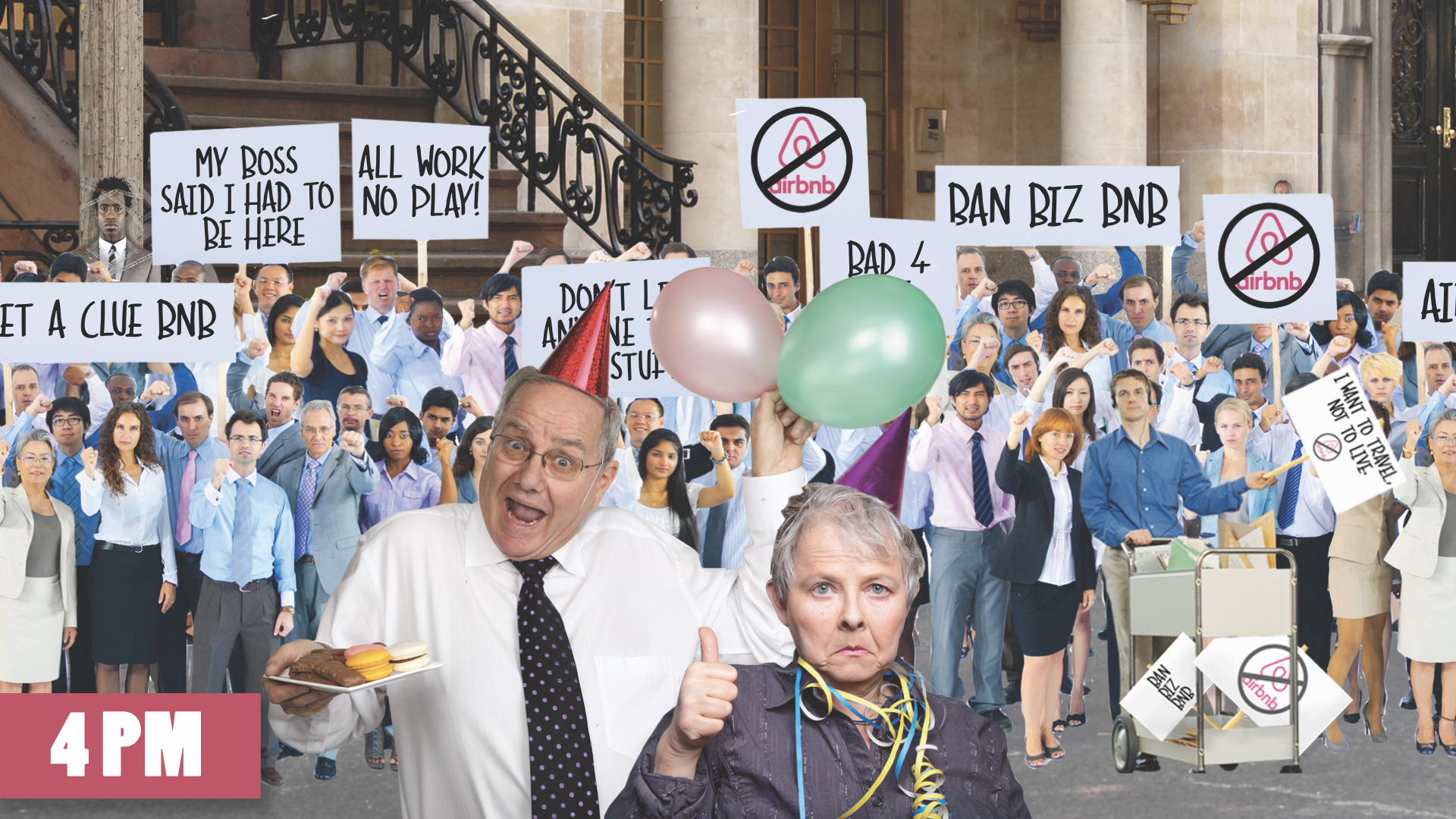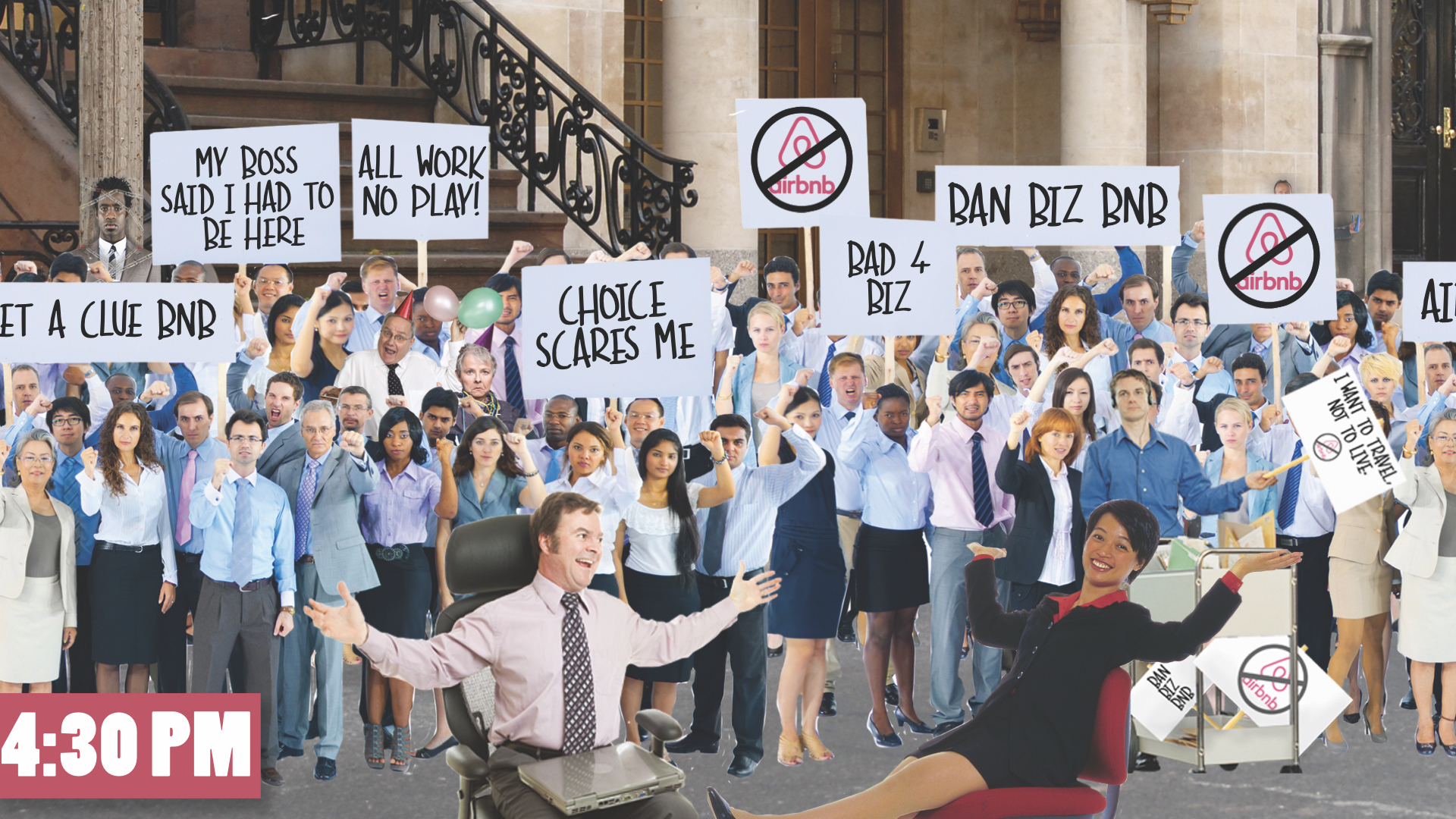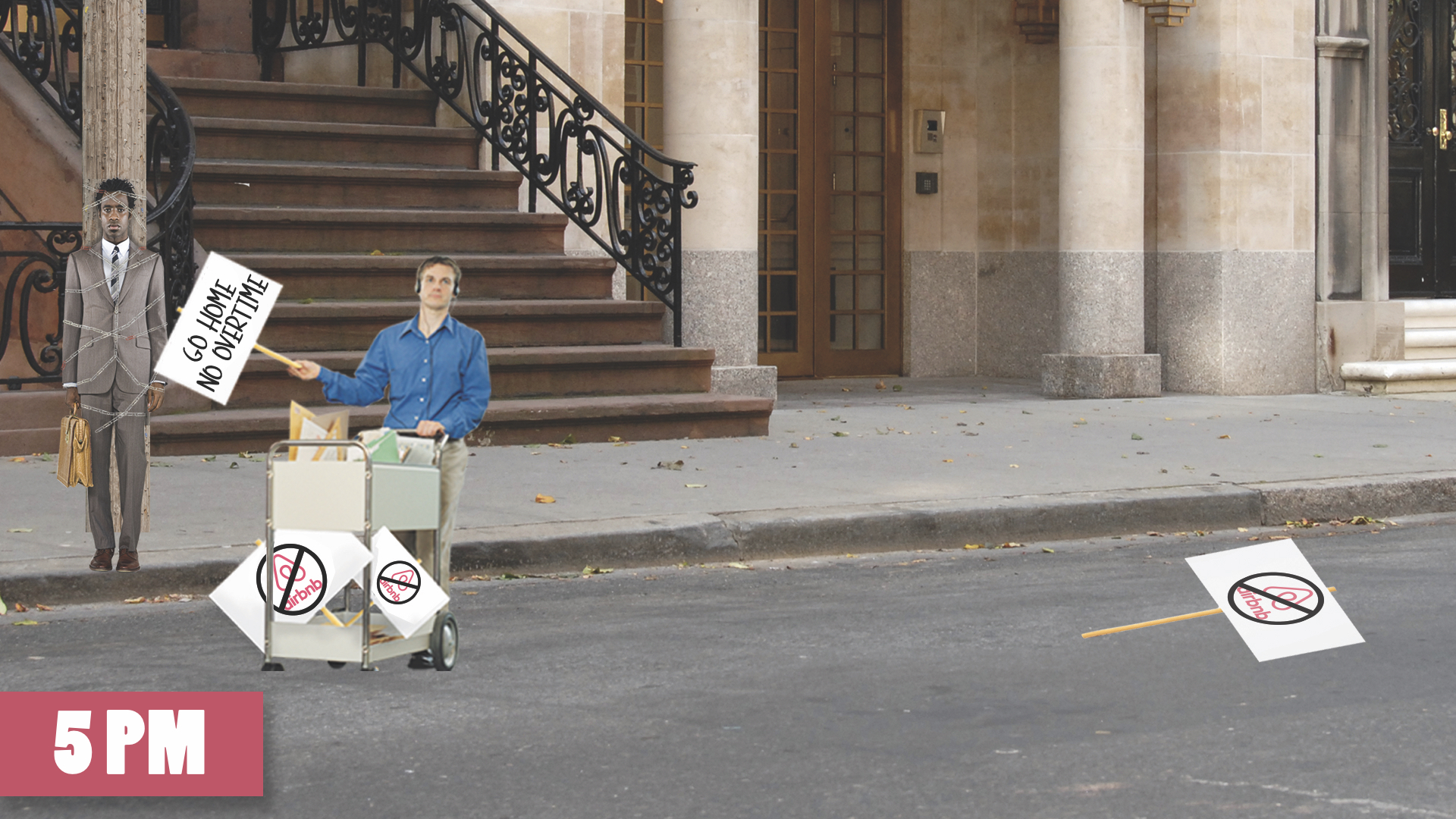 Protest Signs provided by management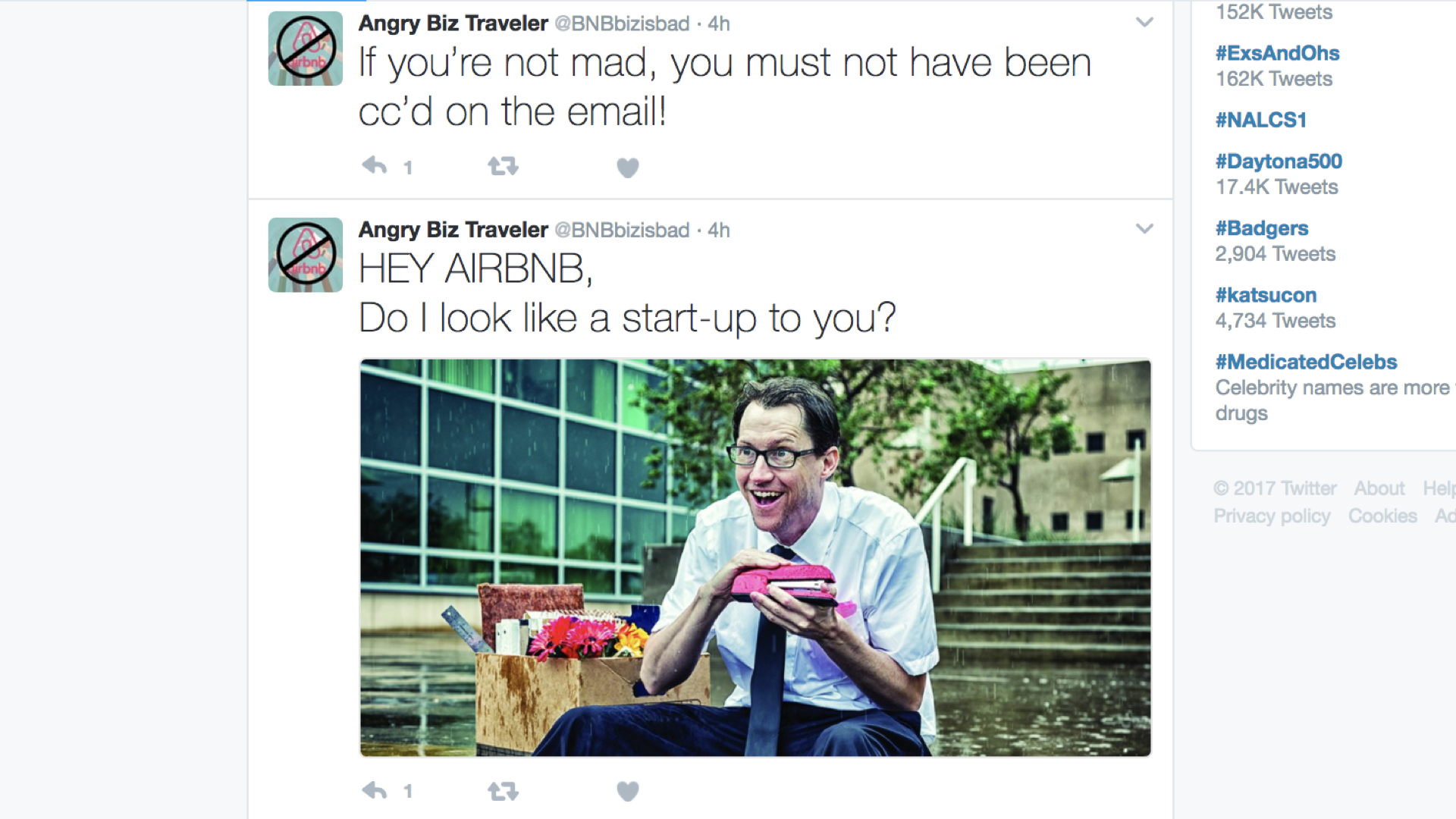 And we gave the protest a social presence. AirBnB can respond to the movement, and steer the conversation.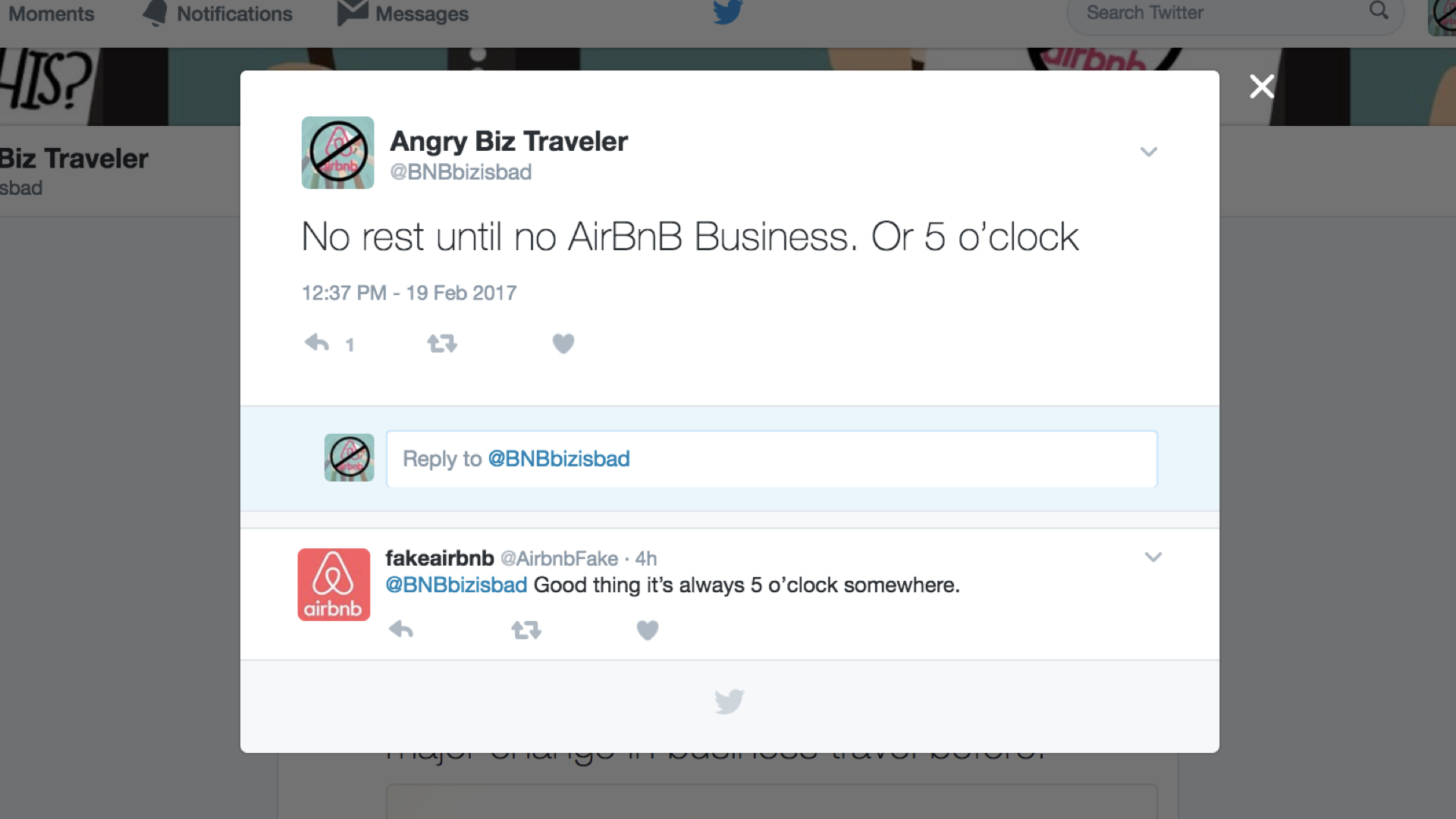 AirBnB will respond to the movement on social media, and we'll create a back and forth conversation we can control.